June 02, 2017. News!
Attention! Fake ICEBM Conference organized by NOBODY!

Recently, we have received a few complaints from authors who get scammed by the fake ICEBM conference. After our deep investigation, we found the website has fake information written all over it, from the conference venue and the publications. It has been verified that the conference organizer has made a fool of the conference hotel, and the publisher of both the publications listed on the website was unaware of this conference at all. Clearly, it's completely a fraud.

Fake ICEBM Website: http://icebm2.doodlekit.com/home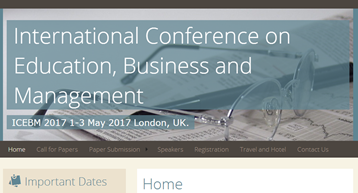 Real ICEBM Website: http://www.icebm.org/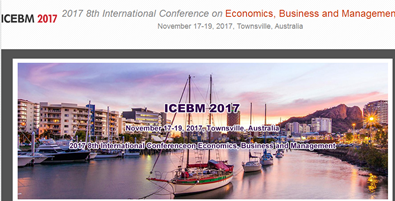 ICEBM is organized by IEDRC (
http://www.iedrc.org/)
, who is an independent scientific society and plays an influential role and promotes developments in Economics Theory and Applications in a wide range of ways. IEDRC organizes international conferences all over the world, and every conference organized by IEDRC will have its authentic logo on the website, with email address which could be reached and domains named
@iedrc.org or @iedrc.net.
To avoid future confusion, we'd like to make a statement here:
The fake ICEBM conference has nothing to do with IEDRC, nor does IEDRC know any information about who is responsible for this. But IEDRC has started investigation and will take this very seriously. IEDRC reserves the rights to take legal actions to the shameless fraudsters. In the meanwhile, we suggest the authors should identify the authenticity of the conference carefully first before submission. And please don't hesitate to report any questionable conference to us so that we could gather the evidence and act promptly, to let more people avoid being victims of fraud.