Prof. Dr. Uğur Yozgat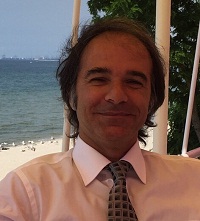 Prof. Dr. Uğur Yozgat, Marmara University, Turkey
Dr. Uğur Yozgat is a Professor of Management and Organization and Head of the Management and Organization Department at Marmara University Business Faculty in Istanbul, Turkey. He has a MSc degree in Electronics and Telecommunications Engineering and a PhD degree in Management and Organization.
He is one of the founders of the International Strategic Management and Managers Association (ISMMA) and one of the Organizing Committee Members of the International Strategic Management Conference and International Conference on Leadership, Technology and Innovation. Dr. Yozgat is a Board Member of many National and International Conferences, an Editorial Board Member of Journal of Global Strategic Management (JGSM) and many of National Journals. He was Chair of many National Conferences such as "National Management and Organization Conference", "National Business Conference" etc. Dr. Yozgat is also a reviewer of many National and International Journals and Conferences.
Dr. Yozgat has experiences in conducting professional training such as Management Information Systems, Knowledge Management, Electronic Commerce, Total Quality Management, Quality Systems (ISO 9001, ISO 14001, ISO 18001), communication skills, leadership skills, sustainability, entrepreneurship, decision makings etc. for many corporations in Turkey.
His research interests include strategic management, information systems management, knowledge management, customer relationship management and decision making. He has several papers published in national and international journals and conference proceedings. In 2013, he was awarded by Turkish Academy of Social Sciences for the valuable translated lecture book edited by him.